The Barung Landcare native plant nursery supplies plants for use in revegetation and native gardens. We grow plant species which occur naturally in the forests of the Sunshine Coast. Our nurseries are run by a small team of staff with a dedicated team of volunteers. We  supply a diverse range of quality plants to Barung members and the local community with capacity to supply large regional revegetation projects.
Established in the Hinterland township of Maleny, the Barung Landcare native plant nursery is renowned for growing local rainforest species and has made a significant and ongoing contribution to the restoration and conservation of the regions wonderfully diverse rainforests.
We also propagate a range of other local native species for ecosystems found across the Sunshine Coast Hinterland, visit our Porters Lane nursery to see what is on offer, or download the monthly stock list to see what's seasonally available.
where to collect your plants
Barung Landcare has two native plant nurseries.
The Community Native Plant Nursery is in Maleny and is open to the public for plant and book sales.
At the Community Native Plant Nursery we also provide planting advice and a plant identification service to support forest makers and wildlife gardeners in their efforts to improve the regions natural resources and biodiversity values.
General public
Community Native Plant Nursery
26 Porters Lane, North Maleny
Wednesday – Friday 9 am – 3 pm
Saturday 9 am – 12 pm
Phone 0429 943 152 
nursery@barunglandcare.org.au
Private contractors
Commercial Native Plant Nursery
Landsborough
By appointment only
Phone 0429 943 153 
Our local native plant nursery has seasonal stock available for purchase. Download the monthly list below.
Orders can be placed with the nursery in advance for larger revegetation projects.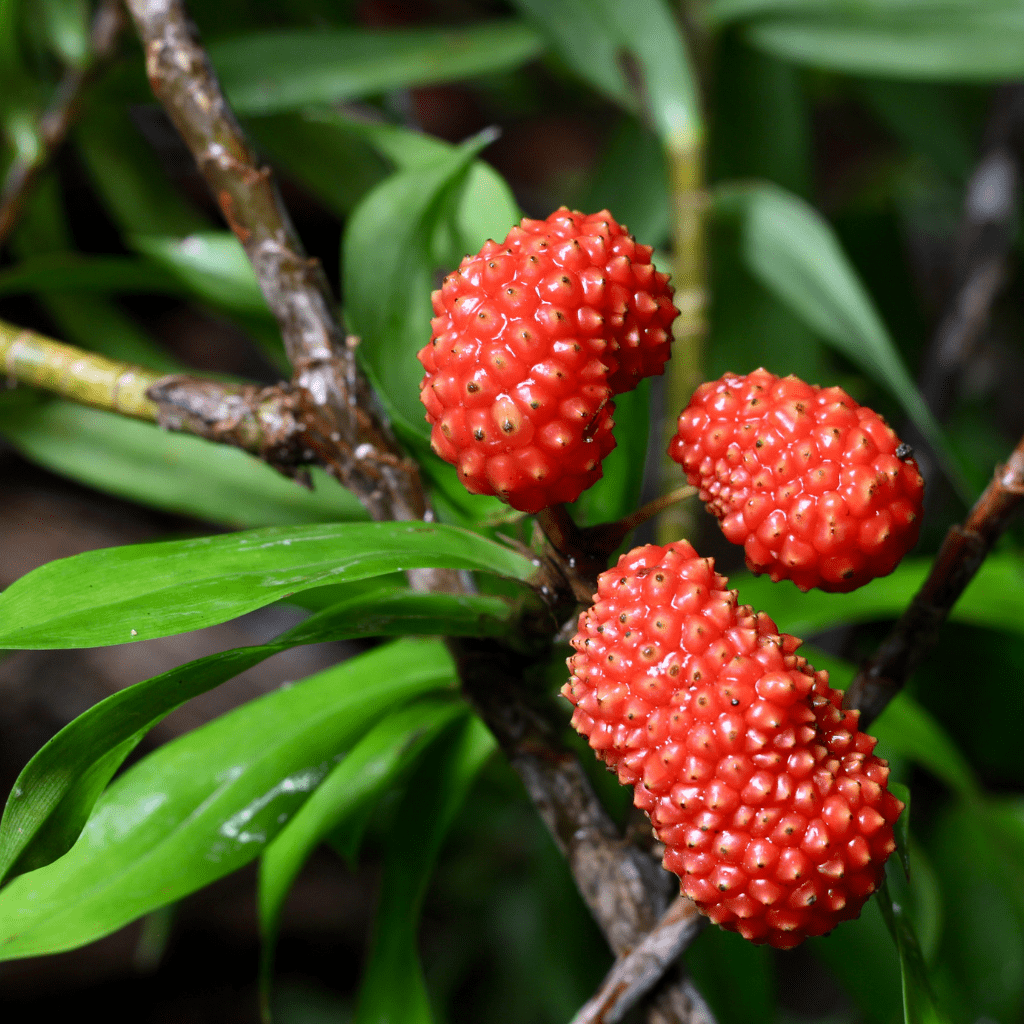 Seed collection is a wonderful way to learn about local native plants and help Barung Landcare diversify the range of plants available for revegetation projects. Barung runs a series of activities that you can get involved in. 
You can do your part for the local environment by planting wildlife friendly habitat whether you have a balcony, a home garden or a large property. Every property matters, and we have a selection of plants to help you to make a difference!
Long time Barung members Di and Ian have been revegetating their property on the Blackall Range for 20 years and have planted some 30,000 trees mostly supplied by Barung. "It's a joy to walk around the nursery picking out our trusty favourites and discovering new gems we can add to the forest. Quality, quantity and diversity, it's just brilliant"
On the slopes above the Northern Precinct wetlands in Maleny is a forest that was planted in 2011/12 with plants grown by Barung Landcare. 40,000 tubes were planted as part of Maleny's wastewater management. Treated wastewater is irrigated through the forest to slowly seep into ground water. Today, some trees are 8m high and the canopy is closing. This is a great example where quality grown tubestock contributes to the success of a local natural resource management project.
Volunteering is a great way to give back to the local environment and community.
New nursery volunteers are always welcome. Learn about native Australian plants and ecosystems by helping us to collect seed, propagate plants, look after seedlings, support the retail sale of plants at our community nursery, and contribute to the health of our local landscape. 
To express your interest in volunteering, apply below.